Posted by
Sep 13, 2010
in
News & Notes
|
6 comments
on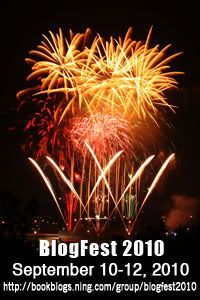 Wow! Thanks so much to everyone who participated in this weekend's BlogFest. We had fun checking out the new blogs, but even more fun interacting with our new readers. We hope you'll stick around as we have some fun things in the works.
There were a ton of entries in our Vampire Babylon giveaway — 1,234 to be exact. We're pleased to see you have such an interest in the unique vampire series from Chris Marie Green. We may just have to talk with her about some special things on the blog.
Enough talk.
The winner on our Vampire Babylon giveaway is Lacey!
She's been emailed and has 48 hours to claim her prize. If we don't hear back, we'll pull a new winner from the figurative hat.